A man is a fool who thinks he can turn lead into gold. Well, I've met many such fools. But you can't argue with a free book.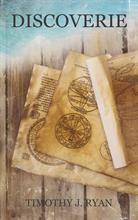 For two days only, you can get Discoverie on your kindle, tablet, smartphone or laptop … for absolutely nothing!
Now that's what I call magicke!
All day Friday and Saturday, you can pick it up for free.
Simply click here: